HOW MUCH DOES IT COST
TOMAKE AN APP LIKE QUICKUP?
In the digital world, we are living in, the number of the restaurant is using the mobile app's to move to a well-organized solution and to add value to their restaurant. The quickly changing landscape of mobile apps has led to a change in the restaurant industry. Now the restaurants are well equipped with technology than ever before.
The number of consumers is increasing day by day and they are as hungry as before, all thanks to mobile apps. As there has been a revolutionary change in the past years for technology, the people are getting more dependent upon it. The restaurant apps have helped the consumers to connect to the restaurant directly and easily.
Benefits of mobile apps for restaurant
Mobile apps for the restaurant are a match made in heaven. Whether users want to take away or want at home or want to reserve seats everything can be done with just one click. This is a huge benefit to the restaurant as well as customers as both get the best to them.
Deals as per area
I think by now we all are aware of GPS settings. By the help of GPS setting, we can locate the people nearby us and send them to push notifications to our restaurant, so that they get aware of our restaurant and come and give us a visit, as they might be searching for a good place to eat but are not aware of the restaurant. Thus, by helping the customer in decision-making you can get reservations in your restaurant which helps in boosting the business. Besides sending them to push notification you can even track your customers and see where they are going and help them reach your place without losing the track.
Referral codes, vouchers
By giving your customer referral codes, vouchers, loyalty makes your customer visit you more which helps in the profit-making for the business. The mobile-based referral codes are very personal to the consumer which helps them in connecting to a restaurant emotionally. All the data is collected in the mobile apps, which hardly leaves their sight which always makes them connected to the restaurant. You Can keep sending them referral codes and ask them to have a drink so that their points could be increased and they get closer to the prize.
Incentivize your customer
You can ask your customers to refer your restaurant to their friends and family and in return, they will get discounts or credits in exchange for how many people they have referred to and how many came to give a visit.
Easier management of orders
Beyond boosting your restaurant mobile app development also leads to the management of the order placed by a customer. As while giving an order over the phone to the restaurant the customer needs to tell the order and the ingredients they would like to be added or removed, address, and if paying by credit then you can't miss a single digit. But mobile app development saves you from all of that everything can be selected by the customer themselves and even the chef will not have any problem in reading the order specification.
Increased sales among millennials
As per the survey the people who have placed the order online before would like to do the same as they find it easier, comfortable and time-saving and the people who have paid online before would like to pay the same way again.
After learning about the benefits a mobile app can bring to your food business, the very next question that pops in your mind that what are the features that must be included in the on-demand food delivery app. So let's take a quick look at the required features…
Key Features for an on-demand food ordering app
You won't deny from the fact that in the current spectrum of digitalization; everyone is willing to grow on the current technology platform. In this run, an app solution really brings great achievement for the businesses. When you look around, you would be surprised to know that there are mobile apps, for every requirement and there is no turning back from this stage, rather the demand from the users and the new innovative technology is hinting clearly at the more number of successful mobile apps to make a way in our lives sooner. On the other hand, we cannot deny from the fact that our busy schedule is well-managed by the mobile app platform, and the existence of every possible mobile app for the different business genres has actually led us to think that there is going to be the number of convenience through the mobile app platform. In this wake, there is a popular app concept that is gradually engulfing our tumultuous life schedule, and that is none other than the on-demand food delivery mobile app. With an on-demand food delivery app, we can get the food at our convenience and at any point in time, it sounds and it is highly exciting even to use this sort of app. Here are the Features of an On-Demand Food Delivery App that helps to make it Successful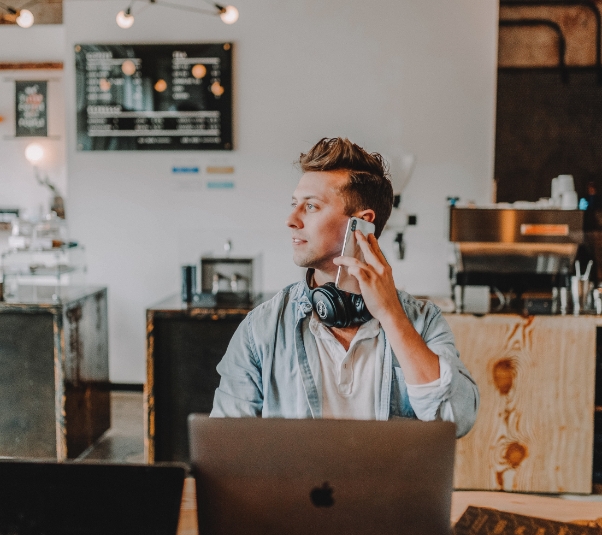 For the Customers
Categories of Restaurants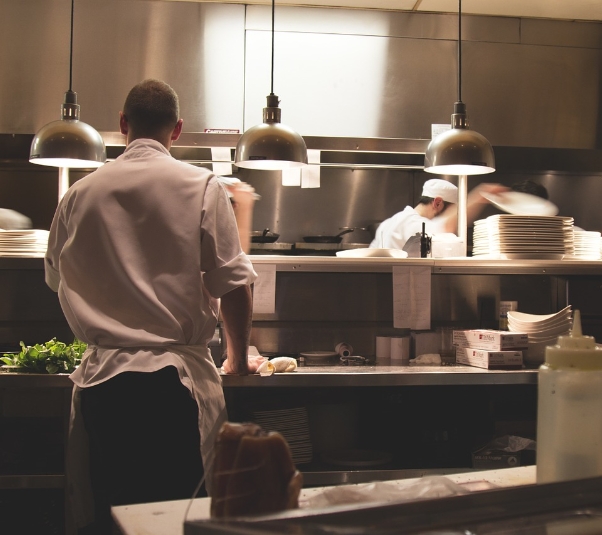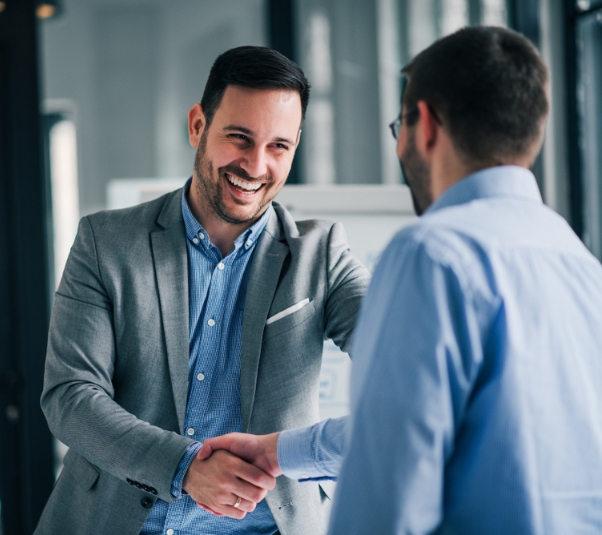 For Admin
Manage Products & Services

Manage Orders and Customers

Payment Handling & Manage Notifications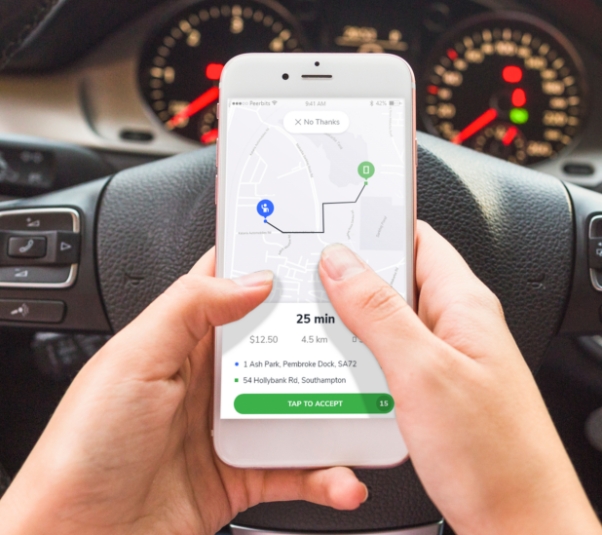 Apart from these basic and necessary food ordering apps' features, you can have some of the advanced functionalities as well. We've accumulated some of the best ideas to build a successful food ordering app. Let's take a look further…
The food ordering business is turning into a massive hit and we all are using these apps on a daily basis. However, each of us has different priorities when it comes to food. This makes the app developers integrate the different features and the functionalities to be a part of the app development service.
Easy & User-friendly Dashboard – With the food-delivery mobile app, customers look for simplified ways to order food. The dashboard needs to be attractive at the same time it must be user-friendly enough, so the customers don't feel like trapped within the app. It must consist of the history of orders, menu and any other specification field clearly. This would reduce the complications of the user experience.
Code Referral System – The coupon codes let your customers avail the discounts on their food orders and the referral plan lets the customers engage their friends and family members to earn points and get the discount. This is the proven method to market your app and reach out to the wider audience.
Push Notifications, Boost Sell-Cycle – Any sort of ongoing offer, festive discounts can go unnoticed if your customers are not informed about them; hence with the help of push messages, you create the visibility among your targeted audience and set you apart from the competitors. Push messages are the robust tools to notify your customers about any discount and ongoing special offer, and grab the customer's attention and keep them engaged. These features would help you to craft a successful food ordering app, with the help of a leading mobile app development company. Therefore pick an efficient team of app developers, app testers, and app marketers, who are all ready to transform your food ordering business into a successful app product. But wait is the app development cost really troubling you to a larger extent??? Then just keep reading further…
The cost of the app development is often a nagging aspect for every business owner. Considering the popularity of on-demand food ordering, many food businesses are willing to invest in this, but the app development cost hampers the flow.
How much does it cost to develop an app like QuickUp?
The cost framework of the development cycle gets fluctuated by the number of features, functionalities, type of technology, user-base, OSs and many other factors as well. Therefore it is hard to give an accurate estimation to your most asked question; how much does cost to create an app like Quiqup Food Delivery Apps. However, to help you get the rough estimation, an on-demand food delivery app would somehow cost you … to… But you must not forget that this is just an estimated cost, and this can go up or down, depending on the factors mentioned above. The idea of getting an on-demand food delivery app developed for your restaurant can be very difficult for busy restaurant owners so we have a solution for you. You can ask Top Mobile app development company DataExim IT to help you develop the app with no workload over your head. Being one of the best companies in India DataExim IT brings you a scrumptious app solution, crafted exclusively for your business. Go hurry up before you get late in the race and come to DataExim IT and help your business grow.
Frequently Asked Questions
Definitely it is. Considering the number of demand and requirements it is a great concept to proceed with.
Definitely it is. Considering the number of demand and requirements it is a great concept to proceed with.