How Much Does It Cost to Develop A Responsive Website For A Startup?
Wants to Develop Responsive Website For A Startup?
The entire economy is shifting to digital platforms now. From flight ticket booking to buying groceries, everything can be purchased and sold on a website. Many giant companies also earn from increasing only their user base. Few of those giants are Facebook – a social networking site, Amazon – a product selling market place and many others are emerging in the digital market to leave their mark on sands of time.
If you are also looking forward to building an online business for your startup, you first need to partner up with a website development company which provides you best web solution based on your business needs.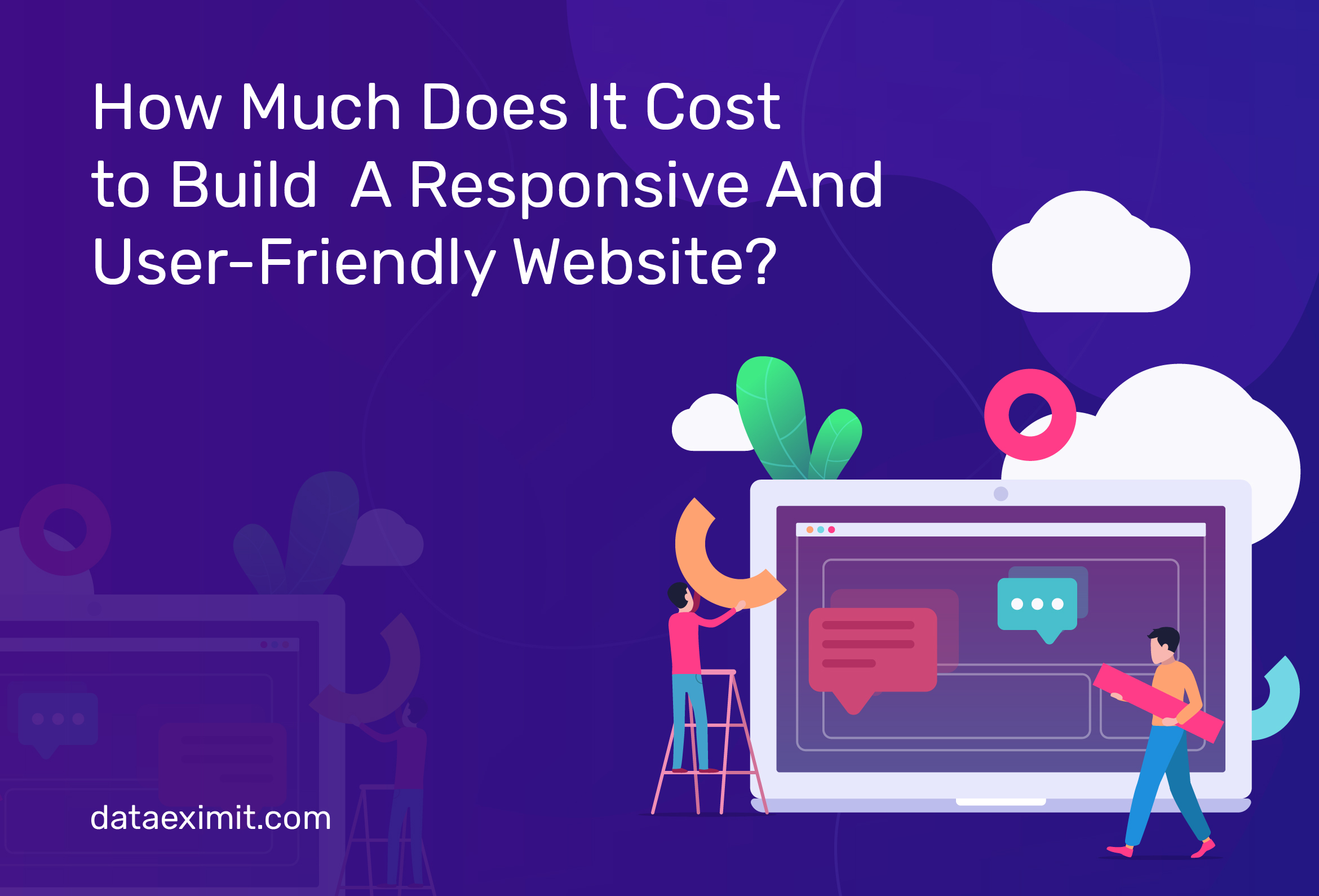 4 Types Of Website Development By A Web Development Company In India: 
There are many types of websites which are built for various reasons such as a blogger's website, a freelancer's website or a website for small business. These websites again can be custom made or made from scratch or a readily available website format can be purchased and used. Based on the requirement of a businessman who wishes to build an e-commerce business can have the following options for website development:
Small Business Website:
The web development company provides an informational website with less than 20 pages which are enough for a small business to have a market presence. It mainly includes your business content with great visuals such as stock photos.
Medium Sized Business Website:
The format offered by companies for medium scale business includes no more than 70 pages, provides content management system, customized designs, and layout according to your business plan and features required based on your business needs.
E-Commerce Website:
This format is for business owners with product and services to sell; it includes a smooth payment gateway integration which is necessary. It also includes customized designs according to brand, content and copy writing, a CMS, extensive quality checks of each feature, and different development needs are met based on requirements of the project. Lastly, it can include more than 75 pages based on business needs.
Large Business Website:
For a large business, the website includes more than 100 pages with unique functionalities and features. The developers provide designs which create a unique and separate personality to the company on online platforms. It includes all basic of medium scale business and the e-commerce website.
What Does A Start-Up Business Need To Consider For Cost of Development?
After understanding types of the website which might fall into your business requirements, the determination of cost is possible through the basic necessity for website development. These basic costs of building websites vary again based on your needs, but you can get a rough figure on how much it will cost you.
Domain Name:
A domain name is a URL through which your business get a digital identity. Your clients can type your domain name or enter URL with the name to reach to your website. The domain name needs to be purchased, and the prices start from $20 and can go up to $300 per year. It entirely depends on which name you choose for your website. If you use a keyword as a domain name, it can cost you around $1000 too.
SSL Certification:
The SSL certificate stands for secure socket layer certificate and is mandatory for e-commerce websites and websites portraying a large business or a company. The SSL certificate secures the information of your users and visitors from possible theft and manipulation. It provides a trust factor to your users while entering credit card or other sensitive info. SSL certificates are issued by certifications authorities and cost ranges from $10 to $1000 per month and paid annually or paid in advance for multiple years.
Website Hosting:
A domain name is the address of your website, your website will need to be maintained and should be updated in terms of content and images. This process is known as website hosting. Especially for e-commerce websites, website hosting is necessary. This process is performed by your hired web development company. The website development company provides this service in the project proposal. The shared hosting service costs start from $10 a month and go up to $100 a month. The price depends on traffic volume, some features on your website, and other handling charges.
Content Management System:
Content management system or CMS is not mandatory for a website but having it can save a lot of time if your site is large. The CMS manages the content of your site which includes, written content, photos, videos, clips, articles, etc., The most popular CMS is WordPress which provides free as well as CMS, but those are useless if you want customized CMS but yet again customized CMS can cost thousands of dollars. So to choose which option works best for your website and business, you can consult with your partnered web developers.
Web Designs And Development:
The designs of your website are divided by a web development company into three types:Full Designs:For new websites, designs are made from scratch, and if your business needs to be turned into a brand, the re-designing needs to be done to attract more customers. The cost of full designs is in the market $1000 – $20000 depending on the requirements.
Theme Designs:
CMS like WordPress provides already made designs for smaller websites and medium-sized websites. The layout can be similar to your business competitors in the market, but it gives convenience in both saving time and money. The cost ranges for a ready them designs are between $10 to $100.
Responsive Web Design:
Google started to place the website with a higher response rate in the higher rank for their search engine. It also includes websites having its mobile application. Most of the sites on the internet are responsive and upgrading from a simply designed website to a responsive one will cost around $2000.
Now you will be able to differentiate between a simple website cost and a large e-commerce website's cost of development. The figures mentioned above can provide you with a rough outline to start with and to hire the best website development company for your startup business. If you want to know and understand more about how much does it cost to develop a responsive website for a Startup, you can consult with Data EximIT.
Our Portfolio