How Much It Costs To Develop An App Like Netflix?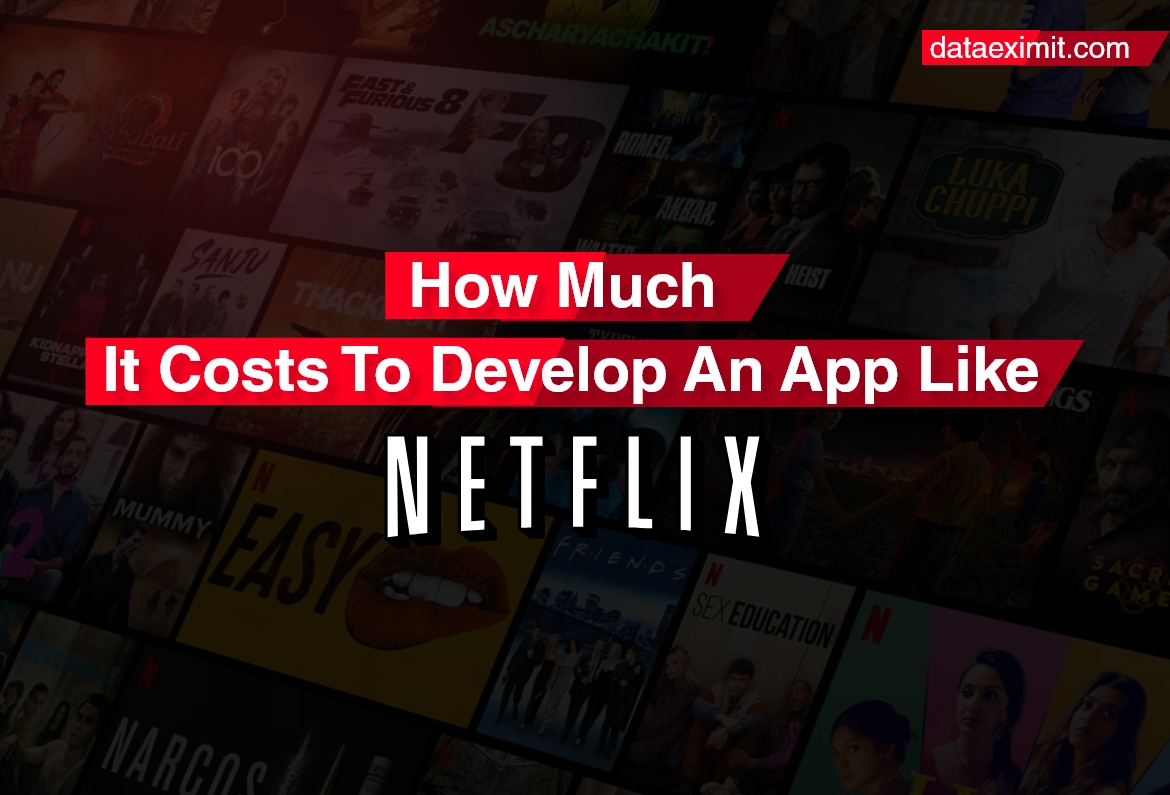 Watching television is slowly outgrowing by mobile application and live streaming apps. One of the most attractive features of watching videos is content without unnecessary advertisements. In the market, Netflix is one of the most downloaded apps for video watching, and more than 50% population of the world uses the same. Other prominent and small players consist of 40% of the mass. According to a major mobile app development company in various countries predicts that the use of video streaming apps will increase to an exceptional rate by the end of 2024. 
If you are also eager to become part of this upcoming huge industry, first you need to understand the features of a video streaming app like Netflix.
Features Of A Video Streaming App Like Netflix
The video streaming apps have replaced big TV screens to many extents. A video streaming app gives the user TV watching experience on their mobile phones. Few of the favorite video streaming apps are Netflix, YouTube, and Amazon Video Prime. Despite the duopoly of Netflix and YouTube, there are many video streaming apps in the market which earns and become one of the leading apps like Vimeo. If you also want to build your video streaming app, first you need to understand some basic features of a video streaming app which are as follows:
The primary feature of a video-sharing app is watching videos available in the app's store. This videos can be of movies, dramas, comedy shows or anything you first want your app to focus. Many app owners start with small video content but many starts with long content which already exist in the market. It is up to you to decide which content you want to show. You can choose the same based on market demand and your target audience. 
Another important and popular feature of these apps is a video sharing option. Everyone loves watching the video and also wants their friend's circle or family to see what they were watching. This feature enables connectivity with the loved ones. 
Social media integration allows your app users to share video content easily on their social media profiles. This feature increases more users when sharing is done. The other advance feature is integrating the sharing option itself. For example, if your user wants to share the video content on all platforms with one tap, they can do it easily with the feature. This simple button feature is fondly used by Facebook and Instagram users. 
This feature has become intensely popular among all video streaming apps. Users who love to watch sports live love this feature the most. It is a fun feature for all types of liver streamers. This feature again can be integrated with Facebook Live and with other social media platforms.
Push notifications help users who have downloaded your app to keep them updated on newly added videos, recommendations, offers, subscription offers, etc. Push notifications is a tool of marketing your app content directly to customers. This feature is used correctly; it can help increase sales, enhance customer experience, helps convert visitors into frequent users, drive users to app's social media accounts.
A streaming app works on mobile network data, but if that network is slow or do not work, you can lose users. The feature of offering offline video saving can save your app from that kind of issues. Moreover, users will be able to download videos and movies which they prefer to watch later. 
This feature allows you to make money out of your video streaming app. You can create some content to be paid as well but all those valuable content when made available through a monthly subscription. Types of monthly subscription also help in segmenting the target audience. 
The must-have features that include Basic details of your users — name, option to choose from usernames, email address, etc. By giving this feature to users, users have a sense of control over the app in terms of which content to prefer, notifications control and option to see their subscription and watch history. 
Commenting on video content, leaving reviews, and rating the content increases users' engagements and time spent on your application. Moreover, users can also decide which video to watch based on ratings and reviews by other users.
The admin board is a web application developed by a mobile app development company for your use. The admin board keeps the data of users having your mobile app. It also analyzes the data for forecast and decision making on action plans to grow in the market. This web development gives you total control over your mobile application.
How Best Mobile App Development Company Decides Cost Of App
App Features
From the features mentioned above list, if you choose to keep only necessary at first, the development cost will be lesser than your expectations. And it is also better to add only basic features in a video streaming app. The re-development cost can be more, but app development in India provides low prices compared to international rates. 
2. App Designs
Designs of an app attract and encourages users to engage more in video content. The simplicity in the user interface and user experience decides the future of your app and their perceptions are affected very much through this feature. 
3. Platforms
There are many platforms for which you can develop your video streaming app. For example, for Google Play Store, Apple store to be used in iOS systems, Microsoft store, and others. The difference in the operating system of devices is visible in the mobile app if not build correctly. The mobile application development is performed separately for all types of operating system. There is a cross-platform mobile app development service, but it doesn't provide a better feel and quality compared to the first option.
4. Admin Board/Web Development
The admin board or dashboard is for you to control the mobile application on the different platform. This web development is necessary if you think otherwise because any payment related issues or any client engagement related issues need to be solved by you or your hired mobile app development company through the admin board. 
5. Mobile Wallets
The integration of mobile wallets with your video streaming app can save you from payment issues arising with third-party payment options. 
In the US and many developed countries, mobile app development cost is high due to economic situations, but mobile app development company in India and other Asian countries charges $2000 – $30000 to provide mobile app services depending upon your development requirements and business model. To know more about Data EximIT's impressive prices on mobile application development for Netflix and YouTube like the app, connect with our executives now.
Our Portfolio