Top Mobile App Developers in India
Have a app idea in mind? Looking to hire top mobile app developers in India?
Data EximIT provides all IT solutions from the heart of Gujarat, India. Headquarter is in Ahmedabad, and as a leading Mobile App Development Company in the industry, we also outsource our expert developers' services globally.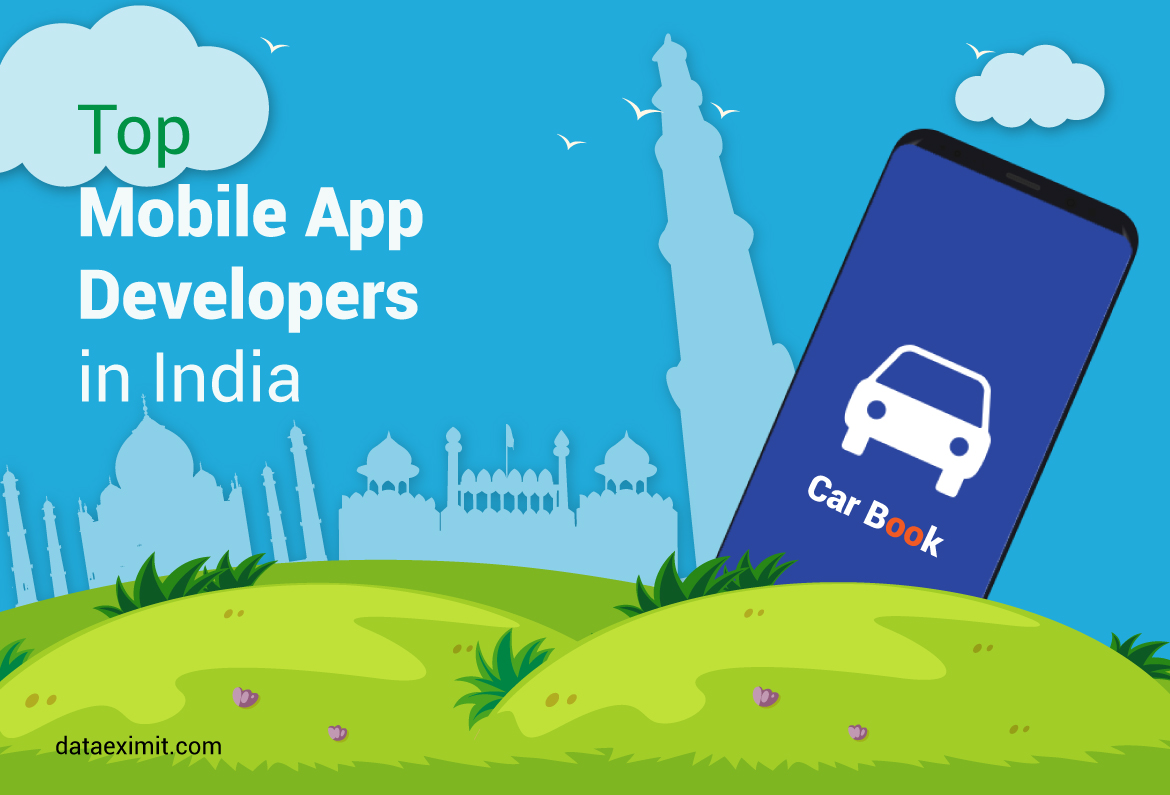 There are ample reasons why you should hire app developers from Data EximIT for your next mobile app development project, but we would like only to showcase a few of them here:
Why Data EximIT For Mobile Application Development?

1. Project Security Measures:
Data EximIT provides security services in each product they develop, be it a web application or a mobile development. The agile methodology used by our developers make sure the client data, and business information does not get lost, stolen or be misused at any cost.
2. Non-Disclosure Agreement:
At the time of proposal making and signing, we provide an NDA, which clearly states terms and conditions to protect information shared by clients to us for the project. Moreover, we dispose of the application credential of clients, once the project is complete and the handover is done.
3. Building Relationships: 
We believe in a long-term relationship with our clients. We have partnered with many of our clients for various processes which include mobile application development as well. Few of the industries we have a prominent presence and partners in the startup companies, Small & Medium scale businesses, and agencies.
 Support And Maintenance: 
Lastly, when you hire us as a mobile app development company, we provide you with constant support and maintenance of your mobile application. The health and quality of the mobile app are necessary to be maintained.
Our Four-Step Service Providing Process:

1. Client Requirements:
As a part of the acquiring services from us, we first gather your project requirements. It includes data such as your mission for the mobile app-based business, your vision for both user interface and user experience along with the logo and other designs, and lastly the time required to deliver each milestone and project delivery.
2. UI/UX Designs: 
Our designers provide you with proposed designs based on your requirements, market research, and your vision. We also provide options to choose from in mobile app designs for more understanding. Our alluring designs are created through the latest technology apps of the graphic designing industry. After you decide on suitable designs and necessary changes suggested by you we head to the next stage of our service-providing model.
3. Prototype Offering: 
The finalization of designs later leads to prototype making. Based on the gathered requirements of your business, market trends in technology and business both and competitors' mobile app, our passionate team provides you with a prototype of the mobile application. You review the prototype and suggest changes if necessary.
4. App Development: 
The final stage of service providing model is the initiation of the app development process. After the proposal, designs and prototypes are accepted by our clients; we initiate the coding process of mobile application development. Our project manager ensures transparency at each stage of the development process and delivers your milestones on time.
You might be able to find mobile app developers who have excellent technical skills, but a business project does not run only on technical skills. It will always require professionalism only a company with a global presence can provide. Connect with Data EximIT experts to get one-stop App Development solutions by hiring top mobile app developers in India!
Our Portfolio