How Much Does It Cost to Create A Website Similar to Airbnb?
Want to Create a Website Similar to Airbnb? Then this article is just for you…!!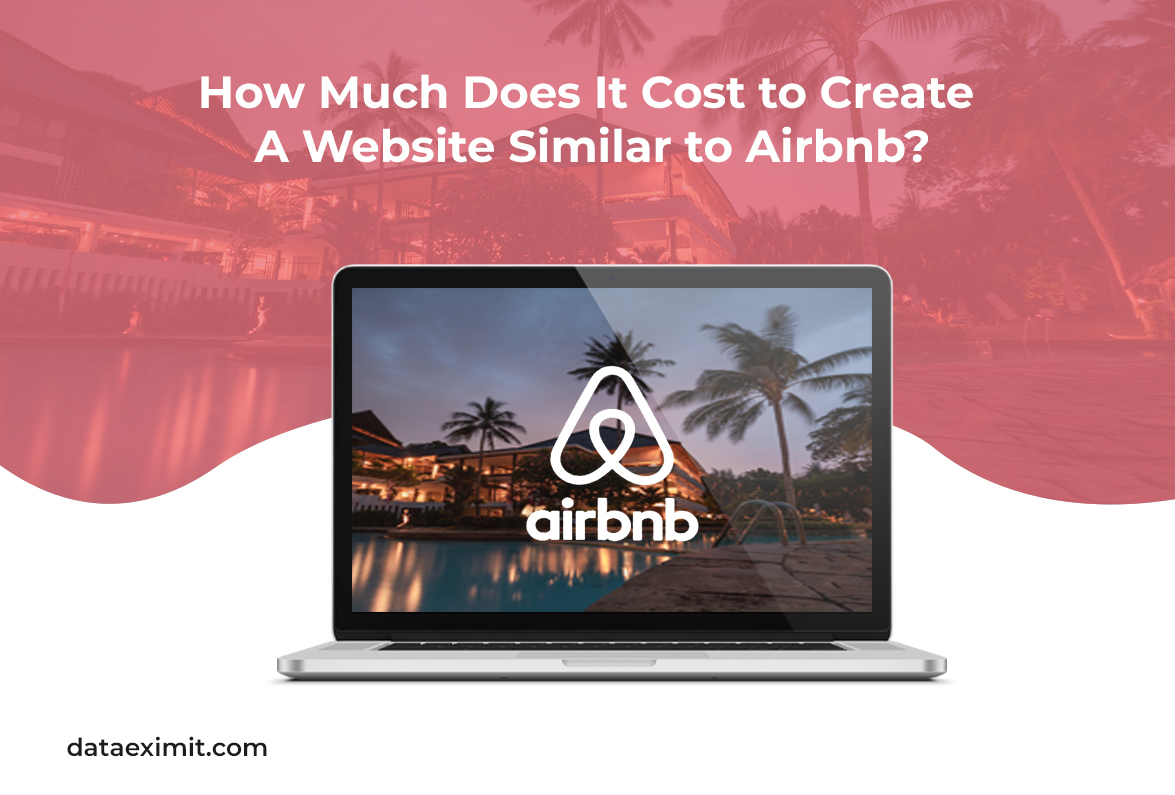 Airbnb started as a simple website for renting apartments to frequent travelers in major cities, but now it has developed exponentially in the last decade. This success took ten years of effort by the team, and if you also have a breakthrough renting service business model like Airbnb, you can start with basic web design and development. The web design and construction of Airbnb were possible by three friends who were already well versed with a technological stake. If you lack technical knowledge, you can always hire a web development company which works as your development partner to help you with every stage of the process.
But before jumping into how to hire a web developer and how much he/she charges, first we need to understand why Airbnb is a unique digital marketplace in the tourism industry. 
Which Features Similar To Airbnb A Web Development Company In India Can Offer?
The most promising feature of Airbnb is that it connected property owners (private individual) and travelers directly without needing to search for a hotel. This feature can be applied to any other rental services as well such as cars, appliances or any types of machinery of a niche market. 
You might be thinking, every online booking website provides location services, but Airbnb did it differently. Instead of showing only the cheapest boarding place to guests, it offered the most affordable lodging services near their points of interest while traveling. The Airbnb delivered this service as a readymade product for its users, showing lodging services near them, near their points of interests and with low prices and homely feel. 
Similar to other website's feature, it lets your user make payments on booking application or site itself. This feature helps both users and property owners with quick pay and security of money respectively. And you can also monetize this service by charging a commission for transactions. 
Past users reviews and ratings affect any sale very dramatically. But Airbnb placed user reviews and ranks as a trust symbol for property owners. Travelers, especially the ones who visit different countries require this trust for a home away from home and always lease property based on ratings. 
Apart from above mentioned unique features Airbnb also contains secondary elements which are needed for a basic website providing rentals services:
Log in or sign up via the email address or Facebook

User account settings

profile info.

Notification system

User board
There are two of users of Airbnb; one is a host who owns and want to rent out the property and second is the user so based on that there are secondary features based on this two category:
Features for guests

Search for a place to stay

Browsings the listed ones

Manage orders

Reservation and booking details

Reviews and rating

Payment management

Create a property page

Listing information

Communication with guests

Respond to order requests

Reservation details

Managing payout methods
All these features are developed one by one and as and when required by your project. Now, before hiring a web development company to create a website similar to Airbnb, you also need to understand the technology behind Airbnb like the site. There are many technical stakes in the market that collectively and based on the performance requirement can be used for the development process.
Technology Stack For Building A Website Like Airbnb
Airbnb started as a small website framework renting mattresses and a room for travelers. Your idea for renting services does not need to have a huge start as well. You can start with an MVP(Minimum viable product) or a small website to target small category fo audience first. The web development company help you choose the technology to develop such a website. The following technology stake is most viable for web development:
Programming languages — javascript, HTML5, Ruby,CSS3

Application framework — Ruby on Rails

Javascript framework — React.js

Automation frameworks — Capybara, RSpec, PhantomJSSQL

Data storage — PostgreSQL

Key-value storage — Redis

Web server — Nginx

Web application server — Puma

Hosting — Amazon Web Services (AWS)
How Much It Costs To Create a Website Similar to Airbnb?
The website development cannot start immediately with an idea. Before jumping into the development process, the best web development company helps you plan out a road map of your design. This road map includes market research, competition analysis, target market analysis, and entire project planning. Then the initial stage of development consists of the following process to kickstart  the project:
Project planning

Rest API implementation

Database modeling

Implementation of services and libs.
Your hired web developers charges for efforts mentioned above as a part of the project costing as well. The fees for technology development are based on hourly basis regardless of which stake you choose for your website building. That is why a project budget is also suggested by the company for different stages of your online business. Now various countries charge differently for a single project. The prices prevailing in the market for major countries are as follows:
| | |
| --- | --- |
| Region | Price |
| USA/Canada | $50 to $250/hour |
| Western europe | $30 to $170/hour |
| Eastern europe | $20 to $150/hour |
| Australia | $50 to $150/hour |
| India | $10 to $80/hour |
From the table, you now know what the lowest possible price per hour for website development is. If you think that web development company from India provides low quality because of such cost, then you can find out for yourself by looking at our client portfolio. Due to easy availability of technological workforce, IT companies in India charge much lesser than other countries around the world.
Our Portfolio