How Much Does An E-Commerce Website Design & Development Cost?
Can you please confirm me the cost of  E-Commerce Website Development Cost in 2022?
Yes, this is the concern which bugs down everyone, who thinks to get an e-commerce website, but very well understands that there is nothing as such, where one size fits for all solutions, rather every cost to build and host the e-commerce platform differs one from another.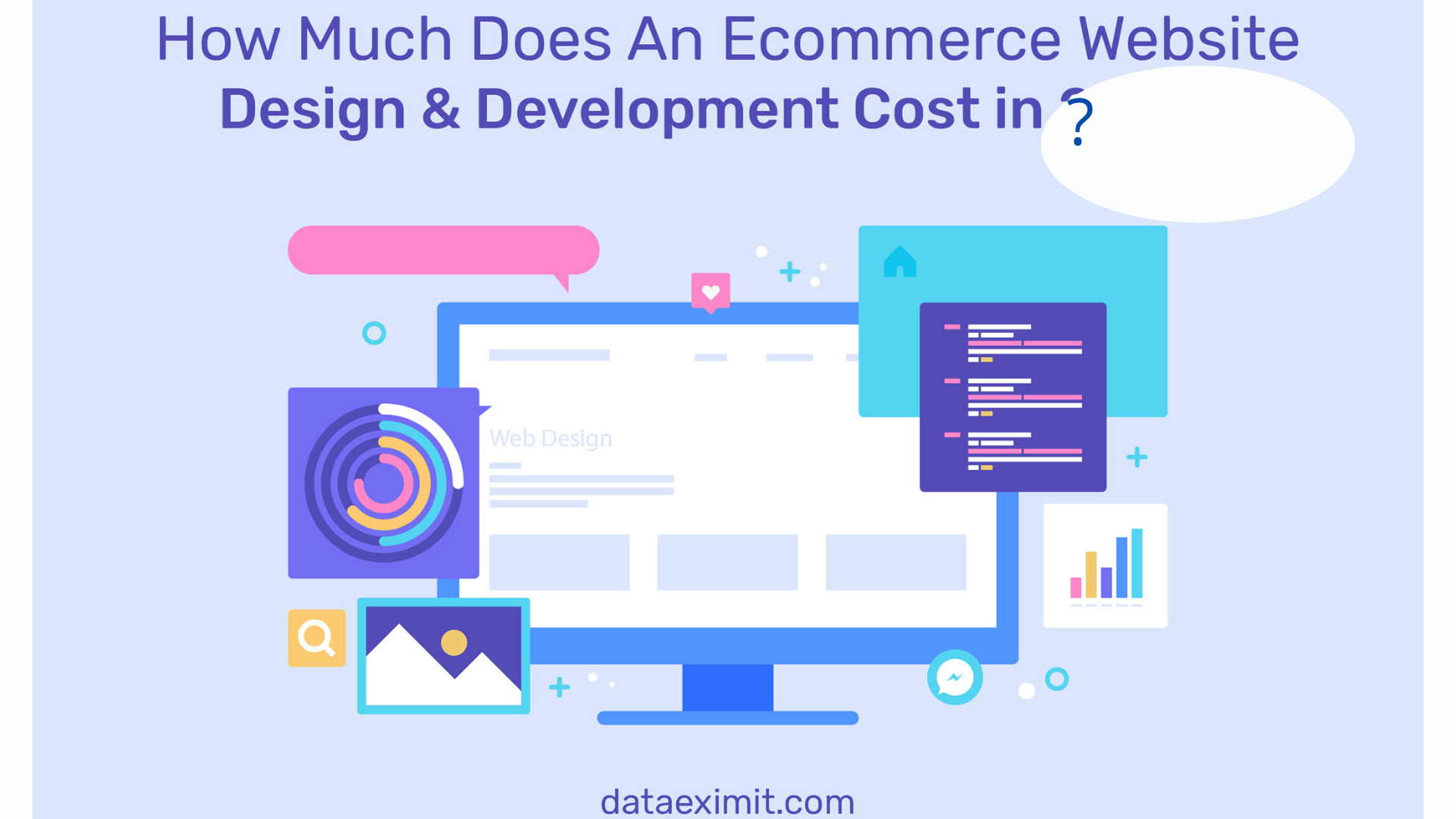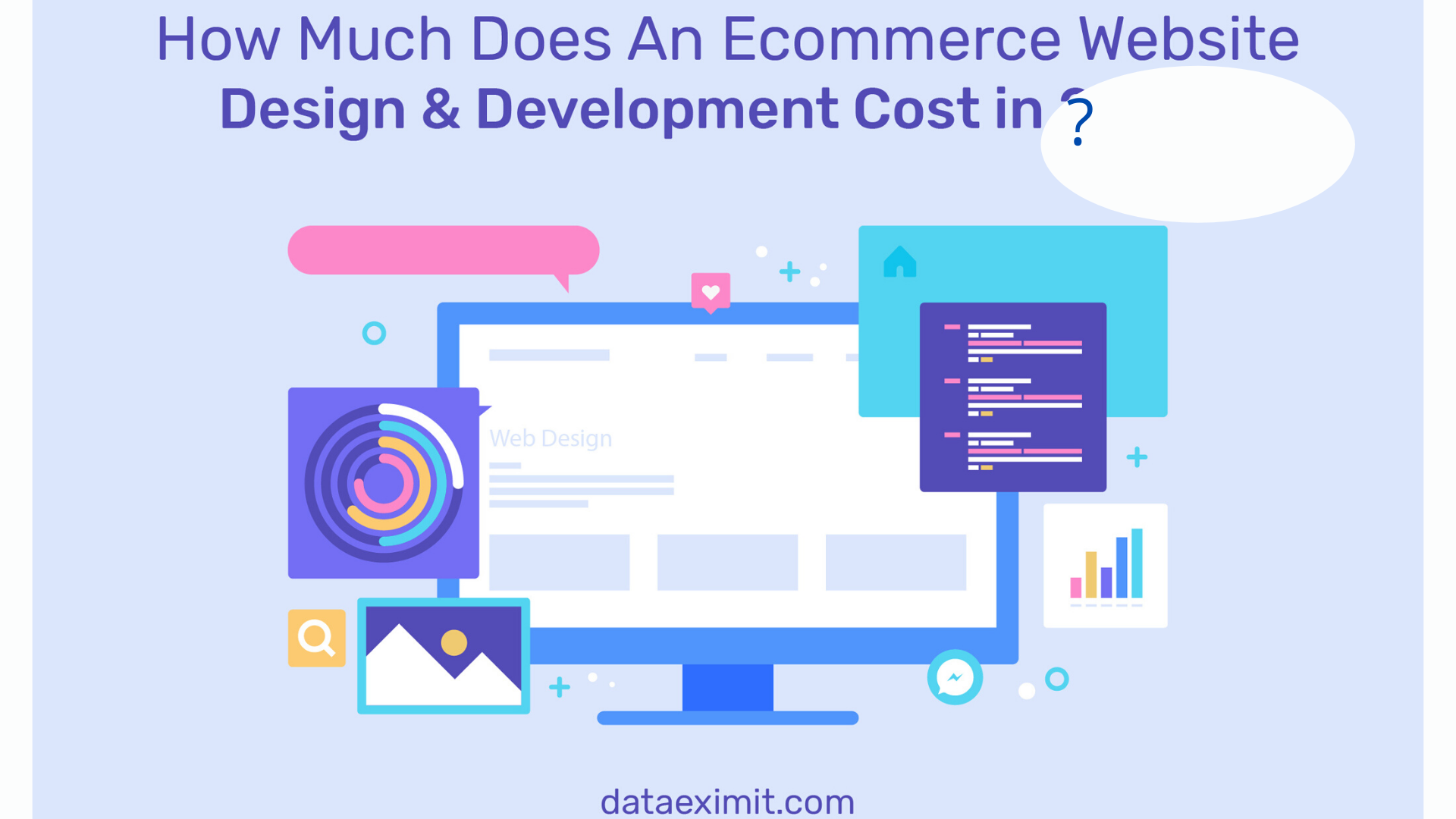 To understand the factors which affect the cost of the e-commerce website design and development,you need to understand a couple of facts and consider them in order to invest money on the right track to improve the function and experience of the online store.
So as a proactive strategy, the cost factor must be taken into consideration, which we are going to discuss further in this post, so let's find out ahead…
To narrow the e-commerce website development cost down a bit based on the specific needs, read through the key areas, mentioned herewith in this post, which does influence the cost of the development,
Basic components to look out for in e-commerce website development cost:
1. Domain/hosting
2. Web development services
3. Web design services
4. Features, CMS, database, integrations
5. Ongoing maintenance and updates
#1 Open Source CMS Vs Framework:

The very first thing to be considered is a selection between an open-source CMS and framework, and this is a vital decision, and you need to pick it smartly, as it affects the overall costing of an e-commerce website. Also, the selection of Open Source platforms, like WordPress, OpenCart, and Magento, also can be cost-effective.
#2 Website Hosting:

The web hosting in the e-commerce website cost matters a lot, hence you need to choose the best and reliable web hosting company according to as per your budget constraint. Needless to mention, that scalability is the prime factor, which you must look forward to.
Further, in this league, which matters most in the e-commerce websites is uptime. You must ensure that any e-commerce website needs to give the up-time guarantee of 99.9% up-time.
However, there are various reliable web hosting companies available in the market, you only need to ensure, to make the right decision with your chosen best web design development company.
#3 Essential Web Store Features: 
Customer registration- Include the email/password sign up, there's a social sign up options.
Search Feature- Remember, the easier and more effective search feature is, it further equals more conversions and sales.
Complex pricing- This includes special deals within a limited time period, applying promo codes for lower prices.
Product reviews- This feature allows the other users to look for positive reviews before buying something.
Flexible Checkout – The inclusion of add to cart – checkout – pay – order, in the easiest way, is must for your e-commerce website.
Multiple payment options- There is more than one payment option, so you must include third-party services like PayPal, Authorize, and SecurePay.So the range of costs could be anywhere from about $2,000 to $350,000, however, the cost largely depends on the inclusion of features and functionalities. At Data EximIT, we offer the best possible e-commerce website development cost. Reach out today to book your FREE app consultation with us and bring a beautiful solution into existence. You can also write to us at sales@dataeximit.com.
Our Portfolio