How Much Does it Cost to Build a Video Conferencing App just like Zoom?
According to the real situation of Covid-19, which app has surged its growth and revenue? Of course, it's the Zoom video-conferencing application. There is only one company that achieved fame in the last 40 days; it has to be a Zoom video conference app. It is one of the most trending and searchable apps in recent times. It is none other than the 'Zoom meeting' application. What exactly is the Zoom conferencing app is? And how does it work? Cost to build a video conferencing app?
Well, let's move forward with the description!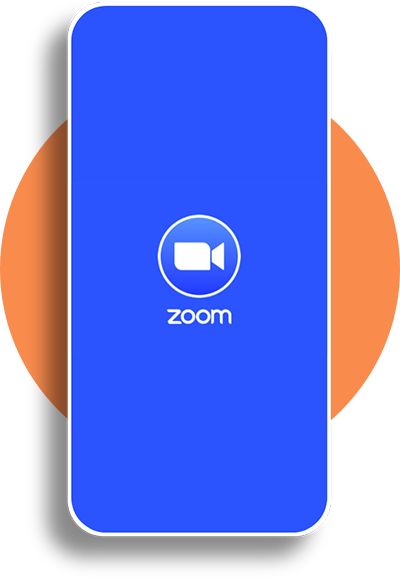 There are plenty of web conferencing tools available. But, not all provide the facility to conduct group meetings involving a large number of people. Zoom capitalized on this crack and went higher than the rest. It fulfilled the operational demands for both businesses and individuals in regards to conducting online meetings.
Let's get some insights about the Zoom app including features and development cost.
What Is The Zoom Meeting App?
Zoom Meetings is a cloud-based video conferencing service application. It can be used to virtually connect with others through internet connectivity. People using it can meet either by audio-only, video call, or both. This app lets you record the meeting sessions so that if you missed out on any part of your meeting, you can easily review it later.
Zoom enables chat sessions that can turn into training sessions, group audio or video calls, and webinars for external and internal audiences. It can also allow you to have a global video meeting with more than 999 participants and more than 47 on-screen videos. In fact, a Zoom like a video conferencing app price is not very high. All you need is the right strategy and choice of features.
Key Features of Zoom App
Well, Zoom conferencing app consists of all the amazing features organization needs to exercise an online meeting, no matter what the size and strength of the people to join the app. The participating personnel can join the meeting either through a computer (desktop) or from a mobile device wherever they are in the world.
No matter you are at your home (working from home), at the café, or somewhere in the park, as long as you have an internet connection, you can easily get connected in the meeting. Even the person joining the meeting can turn on their cameras so others can see them or keep the camera off if they do not wish anyone to see them or are worried about confidentiality.
In addition to that, every individual can also turn off their speaker or microphone as well as can mute the meeting to ensure that there is no noise coming from the background when someone is talking in the meeting.
Online hand-raising
When someone during the meeting wants to speak or has a question, they can notify the host by virtually raising their hand with the help of an emoji. This avoids numerous people from talking at once and enhances communication.
Polls
If you want to know how many people agree with your topic, all you need is to raise a poll. As the host can create a poll and share it with participants during the video conference to gather the opinion of people.
Chat
Each Zoom video conferencing consists of an integrated chat feature that enables individuals to communicate efficiently with each other while attending the meeting.
Option to Screen Share
If in any case your need to share your screen with other participates, you can easily get it done. It comes handy and can be used in various presentations and educational seminars.
Minimal Video Conferencing App Cost
When It Comes To Video Conferencing App Price, The Zoom Is No Wonder Costly, Yet It Has Various Plans. So All You Need Is To Select Your Plan And Get It Registered.
So Are You Looking For An Expert Video Conferencing App Development Company? Data EximIT Can Be Your One-Stop Solution! We Can Help You From The Initial Stage (Designing Stage), Deciding The Cost To Build A Video Conferencing App To The Deploying Stage. No Worries, When We Are Here!
Frequently Asked Questions for online Video conferencing App
Our client hires us because of our broad capabilities to successfully deliver complex app. We have wide experience in building technically complex features apps with seamless integration. 
Yes, we build apps considering iOS and Android platform guidelines. So, all our apps support both iOS and Android mobile platforms. All our applications work across the web and all mobile devices. 
It depends on the complexity, features, and business demand. The more complex your app features, the more time will it take to develop the same. 
We will assign a dedicated project manager for you, who will be your primary source of contact throughout the development process who will keep you up-to-date with the development.