HOW MUCH DOES IT COST TO DEVELOP AN APP LIKE CABIFY?
Oh, it is pretty late, I am not sure if I will get the transport! Sounds familiar?
No, it wouldn't be, the reason is simple because this is the age of technology, where everything is accessible over the smartphone, whether it is food, grocery, education, or even the cabs. Yes, the very concept of on-demand cab booking has opened a miraculous gateway for everyone out there, wherein it is no more a tumultuous journey for anyone to book a cab and reach the destination, even at the wee hours. However there are multiple cab booking apps available in the market, and which are really creating a stir in their specific market, but something which is really capturing the eyeball is Cabify.
What is Cabify?
Cabify is a Spanish based ride-sharing application, through which riders can get the on-demand cab booking services. Since its launch, Cabify has become popular in Latin America, Spain, and Portugal, and has helped multiple riders to get the best of cab booking services ar their doorstep.
In a very surprising event, Cabify has beaten the tough competition thrown by Uber and other cab booking portals.
And it has generated around 500% of revenue compared to the previous year.
Unique Features Allowing Cabify To Grow Popular
Trip Preferences
There are possibilities, that riders may not like the ride, or they are not comfortable with the AC or any other aspect related to the car ride. Cabify allows riders to choose trip preferences and enjoy the rides to the best.
Saved Places
It is a tedious task to fill in the details again and again for the destination or pick-up location, hence to ease down this issue, the Cabify app has brought an engaging feature, suggesting a feature for the riders to save their frequent traveling places. This not just saves time, but also helps the riders to experience convenience.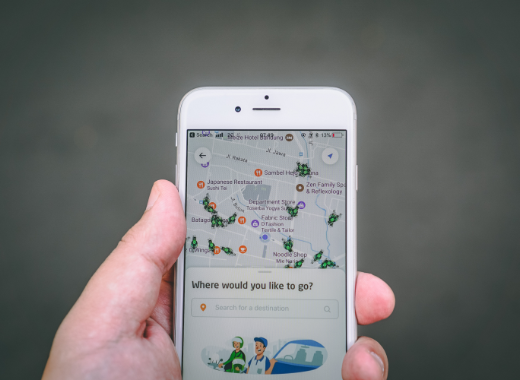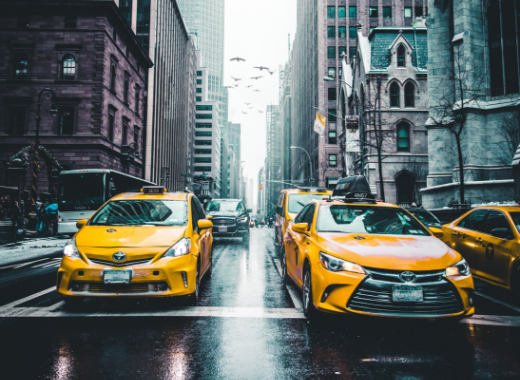 Scheduling Ride
Many times it happens, on booking a cab, it gets canceled due to multiple reasons, and this irritates customers. But Cabify removes the clutter of unnecessary problems and allows riders to book or schedule rides before 30 minutes to days in advance.
Attractive App UI
The easier is the UI of your app, the more chances are there for your app to gain popularity. Cabify has the smooth UI/UX that lets the riders to stay glued to an app for longer and access its offered services without any issue.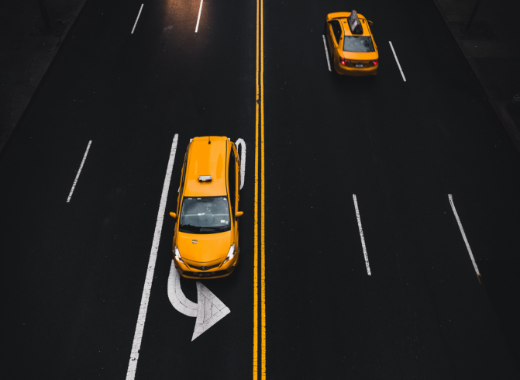 Tips To Keep Your Users Stay Engaged With Your Cab Booking App
One of the most troubling and the disturbing thought which keeps on haunting throughout the app development process is keeping the users stay engaged with the mobile app.
Do you know it is much harder than the app development process because here your mobile app has to show its worth to the users in a way that they would stay hooked to your app? There are many strategies and tips which keep on reflecting a different story of app engagement, but worth to mention these strategies are confusing enough to make us go a little more worried and panicked, and we often feel bewildered that which step should be followed and which should be avoided.
We know this well because every business goes through this situation, but only a leading app development company can guide you with the best possible strategies to be followed and integrated into your mobile app development process and help it to work immensely.
Please stay with us and read this post ahead and help your mobile app to flourish further… let's start the journey…
Your app must reflect the app personalization, so the users can feel connected

Don't push your app users to receive the overdose of push notifications, keep them in moderation and don't allow it to go every time

Keep updating your mobile app

Market the new features and the functionalities with the right set of marketing Keep listening to your users' demands and bring changes accordingly
Don't let your app to have bugs
These are some of the tips which if you follow can help your mobile app to gain success. But one of the most important parts which you must not avoid is the selection of the right app Development Company because the partnership with the right app company brings enormous benefits to your mobile app, which will be proven highly beneficial for your business goals.
How To Promote Your App Like Cabify?
Marketing is a much-needed aspect of any brand, product or services, and not a single business or genre is spared from the marketing. In this league, mobile apps are also not running behind and are very much part of the marketing loop.
The app marketing is been done in different ways and has a different plan for each stage, like; pre-app launch marketing, post-app launch marketing and within these there are various ways to make the marketing effective.
Indeed the app marketing if done in a planned and strategically, bring the fruitful results to your pp, but you cannot expect your app to do wonders in the app world through app marketing, even when it has nothing to carve a niche for itself. In another word, your app needs to have that SPECIAL thing set within, which can help the marketing to spread its magic, else, very strong and effective marketing can also do no JUSTICE to your app.
You cannot deny the ever booming number of apps in the app market, and this expansion has led to a situation wherein apps are rejected by the users, if they fail to come up to their expectations.
Yes, it is a fact, that developing an app that compels the users to stop, watch and download your app, is not an easy task, and requires a series of tips to be integrated into the app development, thus users would love and download your app. In this article we are going to share a number of tips if considered can help your app to grow further.
Don't COPY
Being real always work in your favor, and help you get your worth acknowledged. When it comes to the mobile app, originality is the priceless virtue, which helps utmost with the app's success. When you decide to get an app for your business, the very first thing you need to indulge into is finding an original app concept or the features to be included into the app, because this is what your users admire most in the app, when they find something different and unique from the existing options.
Work on Strategy
Marketing does not happen without planning and for an app, it needs to be planned and strategized in something very different, depending upon the app development stage, targeted market and audience. If you fail to make a strategized planning for app marketing, believe me, nothing can save your app, not even a strong app concept.
Plan your marketing strategy in accordance with what your users are looking for and how this would help them. Don't work with one strategy, rather try different marketing approaches and create something different out of it.
Hello Twitter
Your app is not going to have a strong user base overnight, you need to try every possible aspect in your reach to make the available users across the globe to get a view of your mobile app. And twitter comes handy for this journey, with the extended word limit from Twitter you can explain more about your app, and don't forget to make the relevant tags. On completion of these minor but significant aspects, you can build a strong background for your app to have a successful future ahead.
Every app development company is not able to perform this strategy for you, thus you need an expert app development company for your app needs to cater to the services which actually fit the need of the targeted audience. To find such a mobile app development company you can select from the leading listing websites and select a leading app development company like Data EximIT, to get a much significant app solution for your business.
How Much Does It Cost To Develop An App Like Cabify?
This is one of the most asked questions that keeps on popping up now and then, and as an app owner, you keep on thinking that how much does cost to create an app like Cabify. You always look for ways to get an in-budget app. However, to give the exact numerical figure for your Cabify app concept, from the very initial stage, is not possible. And if somebody claims to share the cost or time much before, then you must not pay attention to such company, since the cost and timeline of a mobile app gets triggered and affected by multiple aspects, such as functionality, feature, location, technology, and many other factors, hence to get the accurate cost for your mobile app, reach out to the experts of Data EximIT, and help your business to grow with the technology.
Frequently Asked Questions