How Much Does it Cost to Develop an Online Learning App?
Are you thinking of developing an online learning app in the market? Well, it's definitely a great idea but is it that easy? Well, there are lots of things you need to consider like what is the cost to develop an online learning app, what features you need to add to your app, do you want a professional-looking app or a simple-looking application, and more.
Firstly you need to understand the purpose of an online learning app in more detail, know about the types of education apps, and what is an online learning app demand in the marketplace.
In this current situation, every industry, organization, or institution is taking the assistance of technology for maximizing their profits. These days, people love to use technology for satisfying their basic needs. In fact, almost every industry is now offering online services via mobile applications or web apps.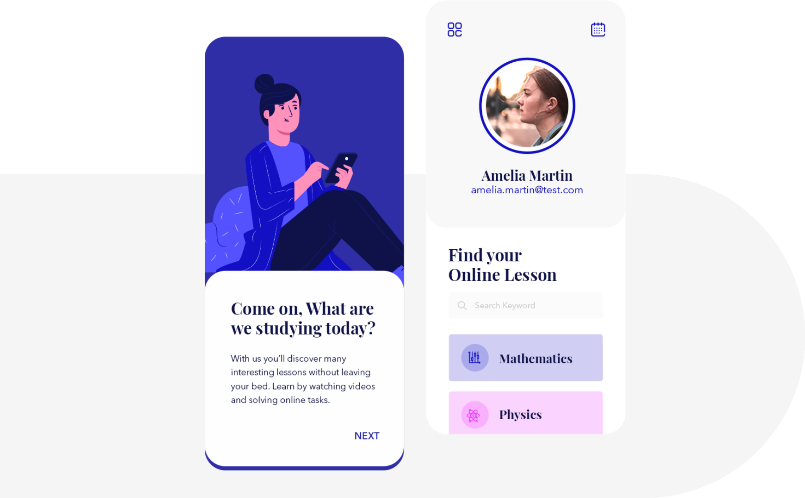 If every industry is growing at a gradual speed, why not the education sector? However, now the education system is also using the latest technology for improving the education community and society through an online learning platform. With the help of an online learning app, people can learn and study anything from anywhere. No matter if you are at your home, café, or in the park, you can learn anything at any time with the help of an online learning application. 
People no longer need to join some coaching centers or education institutes for learning. However, they can directly use the E-learning application and buy courses they are interested in online. 
So are you ready to develop an online learning app? Well, before you move further, make sure to hire a perfect online learning app development company. 
Hence, you might be having an app development company in your mind, right? If not, Data EximIT is one of the prominent app development companies you can go for!
Why choose us?
Data EximIT is a software company that offers mobile app development services. We use end- to-end automation to offer customized apps, managed infrastructure, and a web-based platform to the end clients.
So if you are searching for reliable online learning app developers, you won't find a better place to get a piece of advice on how to create an educational app from scratch or take your existing online learning app solution to the next level! At Data EximIT, we design, create and develop custom education app solutions tailored to your requirements, objectives, and customers. We are proud to serve the education industry and are helpful for the people who are planning to establish a strong education app for all the people out there!
Frequently Asked Questions