How Much Does it Cost to Make a Grocery Delivery App like Instacart?
Due to the outbreak of the lethal disease – the Covid-19, many industries in the world has completely transformed. Say, for example, the food industry has been affected majorly because no one is now allowed to visit the restaurant, a cake, grocery stores, or even a club to enjoy with their friends and family. This is the reason; the demand for takeaways and deliveries has surged. The food and hospitality industry has been hit like a storm particularly due to the Covid-19 pandemic.
So before moving ahead with this topic, let's see…
What is an on-demand grocery delivery app and how does it operate?
Grocery delivery applications let customers get groceries delivered at their houses – at their doorsteps. Well, we can say that the service is nothing new; yet, the shift to mobile apps has made it affordable, reasonable, and hence widespread. With a mobile app like Instacart, individuals no longer need to send a local worker to get goods; they can basically arrange it with just some taps.
More or less, a basic food item delivery application is fundamentally the same as the applications that proposal on-request benefits. An online delivery app for the most part includes two applications, an application for clients and a nearby application for the individuals who will make a conveyance. When a customer seeking groceries places an order in their application and pays for it, on the other side, a delivery man who's in the locality sees that order in the delivery application receives the order, and finishes it by delivering the groceries to the end-customer.
This is the way the entire chain of grocery delivery apps works. However, if you are having a business of restaurant or grocery store, it's high time you shift your business to online via a grocery delivery app. By getting your business online in the form of a grocery delivery app, it will not only help you keep your business running but will also help you generate revenue or income in these tough times. So do you have any app Development Company in your mind? Well, Data EximIT can help you with this.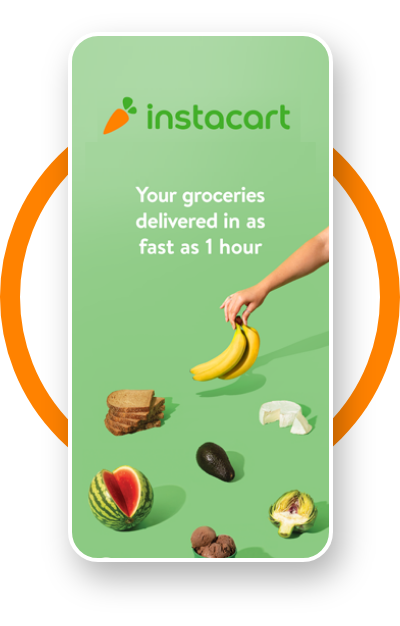 Why choose Data EximIT?
Data EximIT being one of the finest Grocery App Development Company is always ready to serve their clients in any way they can. With Data EximIT, you can experience every bit of the development need that you wish to have in your application. From the designing stage, developing, testing, deploying to the after-sale services, Data EximIT is always at your service. We ensure that our clients are completely satisfied with the application we make. Well, not only the clients but also their end-users who are going to use the application for their daily purpose. With Data EximIT, we strive that our customers get all services and also strongly believe in offering a prominent after-sale service so that our clients can get prompt solutions of whatever their query is!
Frequently Asked Question to a Grocery Delivery App like Instacart