How Much Does It Cost To Make An App like DoorDash?
Food ordering is no more a fad but a necessity, which we all look forward to. Whether it is a late-night party, unexpected guests or those hunger games, we all love to relish the food that is being delivered to our doorstep, without any hurdle involved.
No doubt the convenience brought by the technology within the space of food ordering is impeccable and has really carved a satisfactory notion.
In this run, some of the apps like DoorDash are eventually creating a stir in the market for efficient food delivery services. And such popularity is increasing the revenue to a larger number. This has triggered the idea of getting a successful food delivery app for many investors out there. So if you too are willing to know that what all it takes and what would be the cost to develop an app like DoorDash, then you must read this post further…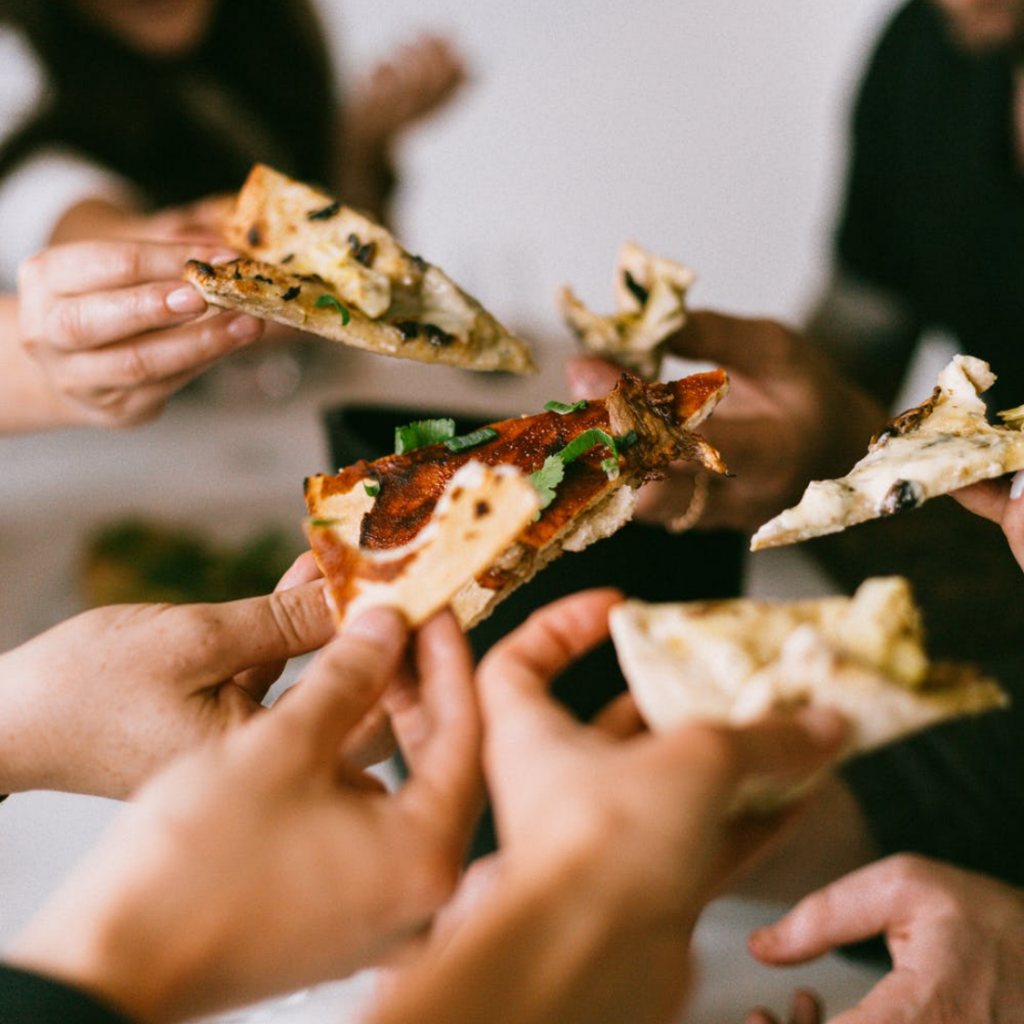 A food ordering app- a major breakthrough
When you look around, you would be surprised to know that there are mobile apps, for every requirement and there is no turning back from this stage, rather the demand from the users and the new innovative technology is hinting clearly at the more number of successful mobile apps to make a way in our lives sooner.
On the other hand, we cannot deny from the fact that our busy schedule is well-managed by the mobile app platform, and the existence of every possible mobile app for the different business genres has actually led us to think that there is going to be the number of convenience through the mobile app platform.
In this wake, there is a popular app concept that is gradually engulfing our tumultuous life schedule, and that is none other than the on-demand food delivery mobile app.
With an on-demand food delivery app, we can get the food at our convenience & at any point of time, it sounds and it is highly exciting even to use this sort of app.
Benefits of food delivery apps
Have you ever thought that why even food sectors are quite focused to opt for the apps? That is all because apps not only lead to an increase in the customer base but also provide a platform to expand the business with creativity. OK, let's have a look at how food apps are proving their significance in the food sector.
Begin The Marketing Much Before The Launch
while traveling, at offices, at homes and every other place, people would like to visit the best restaurants or eat from their favorite place plus by having an app in their hand they can order at any time of the day even if it's midnight as otherwise, they would have to wait for the restaurant to open or pick up the call.
Better customer service
service- with the help of mobile apps, users don't have to be involved over the phone and can get the best services from the restaurants. Also, on the other hand, restaurants also get a number of benefits. If the place doesn't have much of standing space in your restaurant which is filled by hungry and tired customers or who just came whole way down to place the order or who are getting late for the work and would be eating after they have reached the destination. It would be very beneficial by the mobile app developed by your restaurant as now they don' have to wait in those long queues and they can even make orders and get the services without a hassle.
Social sharing
sharing- As on mobile app people place their feedback on the app and others can read them and you can even ask them to share their reviews over social sites so that number people get attracted to visit your restaurant more than any other which will lead to boosting your business. This works as a free marketing strategy for your business.
Boost in sales
sales- Have you ever thought that how apps are useful in increasing sales? This is all because in early times people have to visit the physical shops to buy the food items but now with the use of apps people can easily order food items as per their convenience. This has ultimately led to an increase in customer and sales.
Promotes brand
Food apps not only provide convenience to the customers but also create a platform for the restaurants to promote their brand. Great functioning of the apps and its unique features always create a lasting impression on the users which compels them to avail the services from your brand again and again.
These are some of the benefits that are involved in the food delivery apps, but now the bigger question comes, that what are features that must be included in an on-demand food delivery app?
If you have decided to make an on-demand food delivery app for your food business, then there are few factors you need to consider and must discuss ahead with your leading app Development Company, such as:
It must have the login page

The app must allow the filter option

Users must be given the customization feature

filter for those food outlets/restaurants, serving the specifical breakfast or evening snack items or any special hours food

Checking rating and reviews of the food outlet

Last but not the least customer support
You must include these features in your on-demand food delivery mobile app and also you must ensure that your mobile app is getting designed and developed by one of the top app development companies to help your app concept go viral.
Food apps –
An innovation for the success of restaurants
We cannot deny this fact that apps have proved to be one of the most revolutionary innovations of technology and also they have augmented the utility of mobile phones as well.
Apps have made people familiar with the new techniques of performing the tasks. On the other hand, apps have created a revolution in almost every sector and the increasing demand for apps has made the importance of apps quite apparent. Whether it is an education sector, food sector or fashion industry, all sectors prefer to opt for the app development services in order to give a boost to the growth of their business.
Two major food delivery startups models
The aggregator model
Food delivery platform with logistics support
Bonus tips for a successful food delivery app
How Much Does It Cost To Make An App Like DoorDash?
You want to know that how much does cost to make an app like doordash? And trust me it is one of the most asked questions, and sometimes leave the investors to grow confused.
To be honest it is very hard to provide the accurate cost of the development because the cost of development can be triggered or controlled by multiple factors behind it.
The type of technology you are using, the number of features you want or the category of functionalities, different OSs, and many other factors are specifically involved in the cost development process.
Therefore for any app development company to give you an accurate idea, just with an app concept would ever be feasible. However, the range of the cost development can be between 5kUSD To 150kUSD
But you must remember that this cost can go high or will stay in the bracket, depending upon various factors.
Hence, it is recommended to get in touch with leading Mobile App Development Company Data EximIT experts today and help your business to get the exact cost estimation of the food delivery app like DoorDash.
Conclusion
The above-mentioned points, clearly state that food apps have marked their identity in the app market and have compelled the vendors to adopt the apps as an integral part of their business. So if you also want an app to be designed for your business then get in touch with the best app development company like Data EximIT, since it holds years of experience and excellence in dealing with numerous successful projects which makes it perfect to cater to your all app development needs.
Frequently Asked Questions