HOW MUCH DOES IT COST TO MAKE AN APP LIKE TIKTOK?
Do You Want to Make an App Like TikTok?
Are you on TikTok? Have you seen that video on TikTok? Ohh, he is the rising star of TikTok…
These are some of the most common aspects that are being heard in today's spectrum, where being on TikTok is no more a social app usage, but it has become a symbol of status. Today TikTok has 500+M users worldwide and this number is not going to settle down anywhere.
TikTok is one of the best-picked app solutions for entertainment, where the users from every age, profession, class or country have garnered their fame and recognition. The entertainment industry is largely used every hour and every passing minute by a larger number of people who want to take some time off from their busy and hectic daily schedule.
Let's figure out further that what all TikTok is all about, with this post today…
What Is Tiktok App?
TikTok is a video-sharing app, that has truly turned out to be a trend among the users and is really garnering enough of attention from the different users worldwide.
The largest pool of the users is relishing spending hours on TikTok watching videos and creating own content.
The ever-growing popularity has many business owners to get hooked to this new concept and trying to attain the best out of this. Henceforth the constant approach of learning about the cost of development is creating a stir in the market.
In this post, we have tried to cover each and every functionality along with the cost factor for developing an app like TikTok… so stay tuned to get every information you ever wanted to know about developing an app similar to TikTok.
The magic created by the mobile app technology is no more a hidden fact, but everyone knows everything about it and with the entertainment industry, the benefits of mobile app technology have brought are beyond expressions even.
Well this is indeed a logical and valid question, and digging it deep to find the real answer is much appreciated, so to save your time and make you understand the benefits oozing out from the mobile app technology for the entertainment industry, we are here with this writing, please read ahead…
How Does TikTok Work?
As we all know that TikTok is a music and video app platform, that lets the users create and share videos online.
With the help of this very app, users can upload videos, based on some trending dialogue or music content. Further, to include the best user experience, the videos can be edited with effects, filters, and much more.
TikTok has crossed the level of social media app platform and has more turned out to be a platform for showing talents and sharing knowledge with a massive user base.
Features to be included in the TikTok app
When the question comes to create an app like a TikTok, then there are multiple features and the functionalities that can be included into.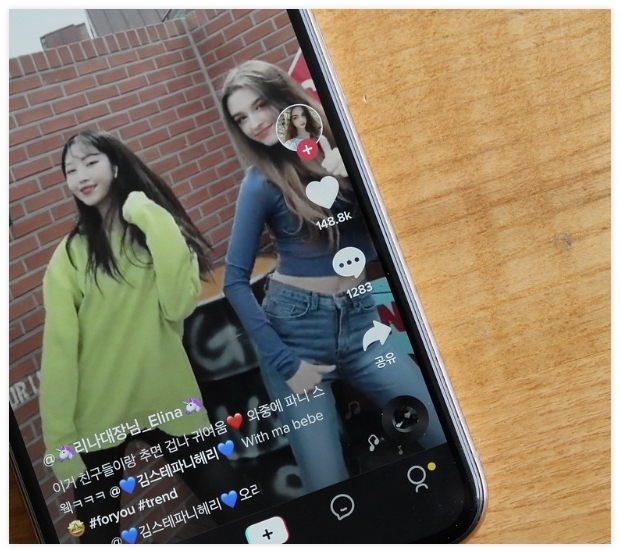 However, the very basic and essential set of features that must be a part of the TikTok app, are mentioned herewith...
Apart from these basic features, there are some advanced features that can also be included, such as:
Video preview before uploading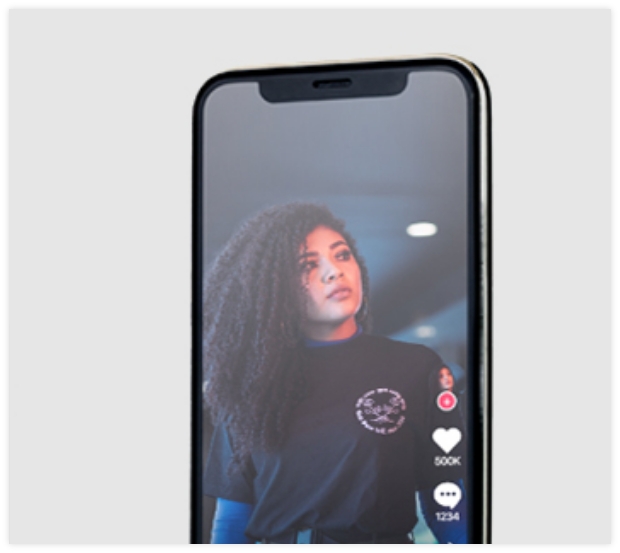 What all it takes to make a successful app like TikTok?
A great app concept is just a theory and doesn't guarantee a great app in practice… a very thoughtful statement and speaks clearly about the aim to make a successful app.
We all know that every mobile app is a dream channel for some business, to help it reach the heights of success, but unfortunately not every mobile app reaches the success parameter, and many great mobile apps, even after having GREAT mobile app ideas flunk, it is a heart-wrenching fact, but a factual situation as well.
Such a situation only deals with some concrete information, to handle the nuisance of the mobile app success parameter, which can cost a huge to the mobile apps' future and its success chart, if avoided due to any reason.
A mobile app is a mirror, through which your client can access your services, can interact with you and can meet you, it is a virtual mode through which customers are able to access your services without any hurdle.
A huge number of businesses and the industries are opting the mobile apps for their business domains and they try to fit in the needs of their business requirements, but fail to analyze the need of the time, and finally develop a mobile app, which is nothing but a failure in every possible sense.
There are a few reasons which are solely responsible for the mobile app failure, but if you do not pay attention to it, the final outcome is always disastrous for your business and its needs. Let's dig out the reasons, which can lead to mobile apps' failure…
Not getting enough market awareness 
We very well comprehend that no one understands your domain and its demands better than you, but doing a little research to reach out to the more filtered tunnel of users' requirements, is not a wrong step.
It helps you further to develop a mobile app, which is actually developed on your users' demands and needs.
After the research gets over, you should be able to get the answers to some of the most relevant queries; whether there is an effective market for your app? What are the problems your users are facing? Is your app able to solve the users' problem? How would this app add value to your business?
Once you get a valid response to these queries, you would be able to judge, whether your mobile app concept is a mature concept to be turned into a marvelous mobile app.
Avoiding UI & UX
It is quite obvious to expect your mobile app to get uninstalled from your users' mobile phone, if your mobile app has a poor taste for User Experience and User Interface, these two factors largely decide your mobile app success.
If your mobile app is unpleasant enough to use, has a bad design and a tiring and complex User Interface, then don't be surprised your users would hit the uninstall button.
A product is first consumed by our eyes and if your mobile app does not fill the eye-canvas of your users, then you cannot expect your mobile app to get acknowledged by the users.
Simply, don't avoid these aspects, take the help of an experienced and professional UI and UX designer to give a perfect design and interface to your app users.
Stubborn App Accessibility Features
Although this is a very much part of the User Interface, we want to address this point separately, so you would not miss a chance to make your app successful.
When your users want to access your mobile app, they simply want a process, which is not-so-tiring and easy to proceed with.
There are certain mobile apps that include the lengthy sign-in process to suffice the security needs of your mobile app, but to achieve this task you don't need to play stubborn with your mobile app login-process, and don't need to play the option-less game, but provide a full stack of options to your users, so they can log in through their social media logins as well and their option of log-in gets wider and convenient, not restricted to email or contact details only.
Miss The Testing
Mobile apps are only perfect, when they are creating a seamless experience for the users, which means your app needs to be an error-free from every angle and to achieve this, you need to conduct thorough testing of your mobile app, and missing it on any angle, would only help the mobile app to get closer to the destruction road.
You need to test your mobile app from the initiation until the last phase of app development, in the below-mentioned steps:
Conceptual Testing: An initial validation to test the app concept, you may share the app idea with different groups of users/people, to explore further about the major loopholes of your mobile app concept.
Usability Testing: This is a non-technical way to test your app workflows, much before it gets into the development phase. With this step, you overcome the barriers between you and your potential users, by creating and developing exactly what your users actually need.
Functional Testing: It is conducted with each segment of app development and then at the end of development as well, to test any bug/crash or technical error in the mobile app user interface.
These are some of the most important steps to be considered wisely while developing an app like TikTok for your business needs, but along with these steps you need the assistance of a right mobile app development company to help you get a most successful mobile app for your business needs, so you can attain success further.
But one question always remains intact within your app development cycle, and this is the cost of the development.
How much does it cost to develop an app like TikTok?
Well, for a successful app to come into existence, something which really makes a difference is the number of factors, that can trigger or control your app development cost.
Although you must be worried about that how much does it cost to make an app like TikTok, then you must know that there is a number of essentials that can affect the app development cost is various, such as:
The Final Cost to Make an App Like TikTok
Well, by taking note of every factor mentioned above, the app development cost to build an app like TikTok can be 
Last but not least, you must pick a leading mobile app development company like Data EximIT for your TikTok mobile app concept because a leading app development company has the required experience and the technical exposure to handle your app concept and integrate the cherishing features in it to help your tourism business grow bigger.
Frequently Asked Questions