How Much Does it Cost to Create a Bitcoin Wallet App?
In recent times the big question is How much Bitcoin Wallet App Development costs? which we describe in this blog.
In the past few years, the internet has become a major thing in the lives of millions of people across the globe. It has become a necessity for basic human life. We have become dependent on it to provide us with news, entertainment, and many other things. With the increase in internet usage online shopping has also become a huge market. Thus virtual currency has become one of the leading ways to buy and sell things. One of the biggest inventions in the last decade in this field has been that of cryptocurrency.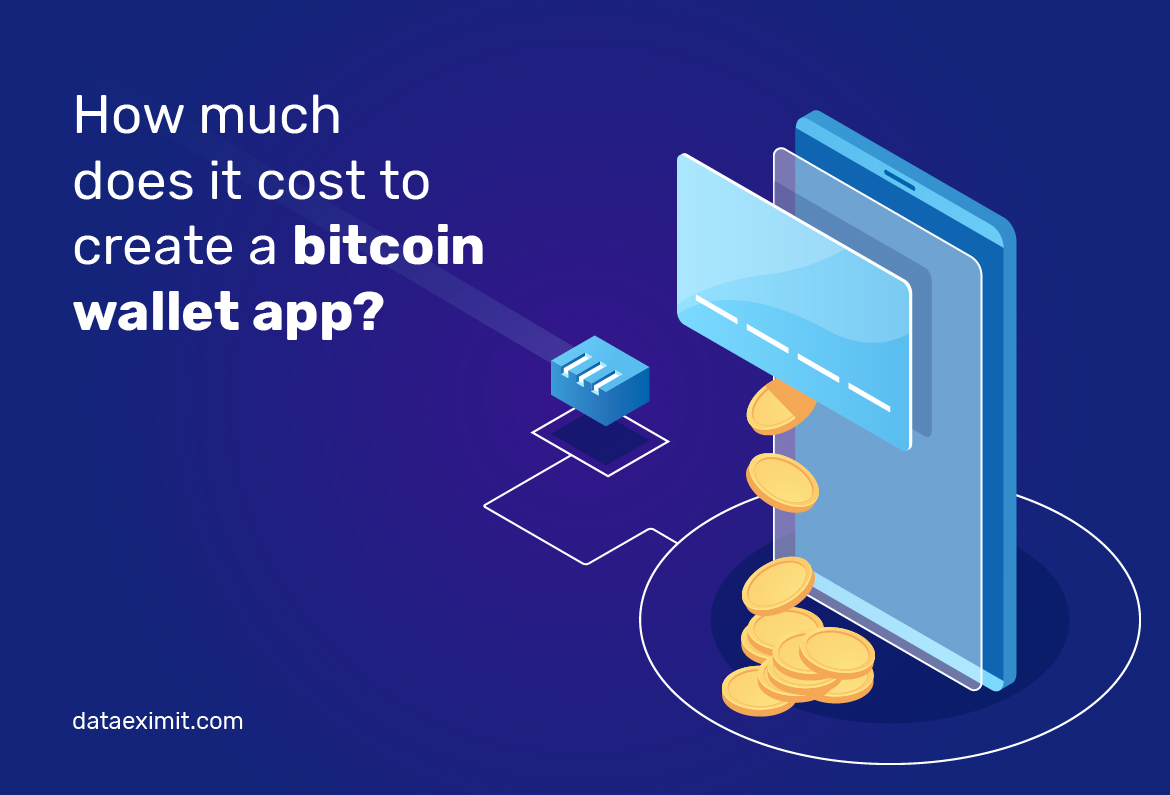 Bitcoin was invented with the idea of developing a reliable e-cash pathway for people to invest in and it has changed the way of the economic world. BTC (Bitcoin) is merely the first mainstream manifestation of blockchain technology and it is one of the biggest players in the field of cryptocurrency. Thus a lot of companies now want to integrate Bitcoin wallets in their applications so that the users can buy stuff with the help of the same.
BTC wallets are a new trend that is emerging in the field of eCommerce stores and we at Data EximIT are one of the best choices in the world when it comes to selecting the best bitcoin wallet app development company.
At Data EximIT we have always strived to be ahead of the curve and hence we have put a huge amount of time and effort into becoming one of the best first companies to establish itself as a path-breakers in this field. Bitcoin wallets are an emerging trend and we pride ourselves in having already created more than a couple of wallets for our clients.
We provide secure, robust wallets that are easy to navigate and completely reliable. As the value of BTC is very high we understand the need for the wallet to be as reliable as possible and hence we adhere to strict guidelines whilst creating them so that there is no problem in terms of security of the same.
We aim to provide convenient access to the wallet which will be secure and private thus ensuring that your BTC is safe and protected.
Creating and integrating a BTC wallet is not an easy or simple task but we ensure that it is completed in a quick time and is foolproof.
Bitcoin Wallet App Development Cost at Data EximIT charge somewhere between $5000-$150000 for creating and integrating a BTC wallet that can be used for sending and receiving BTC currency.
Apart from that, any other modifications required in the wallet will cost extra.
We believe in providing top-notch services at competitive rates and hence if you are in the market looking for a company to help you out with integrating a BTC wallet into your current system we are the team for you. Contact our experts to know more about the bitcoin wallet app development costs.
Frequently Asked Question
Coinbase is a regulated company and holds licenses in all districts in which it operates. It is backed by major US investors and is not a scam.
The cryptocurrency wallet is connected directly to the blockchain, which allows to submit transactions to the ledger.
You need to go to your Blockchain Wallet and click on Receive Money, on the bottom-right, click on New Address and label the address.