How Much Does Grocery Delivery App Cost?
Do you love shopping? Of course, right! Who doesn't love shopping? Out of all people in the world, specifically, the females have a talent for picking up the right products.
And when it comes to grocery products, they ensure that they have stored every bit of the important product in their kitchen, pantry, and household. However, you are tired of going again and again personally to the store to purchase your groceries? Well, now you won't have to!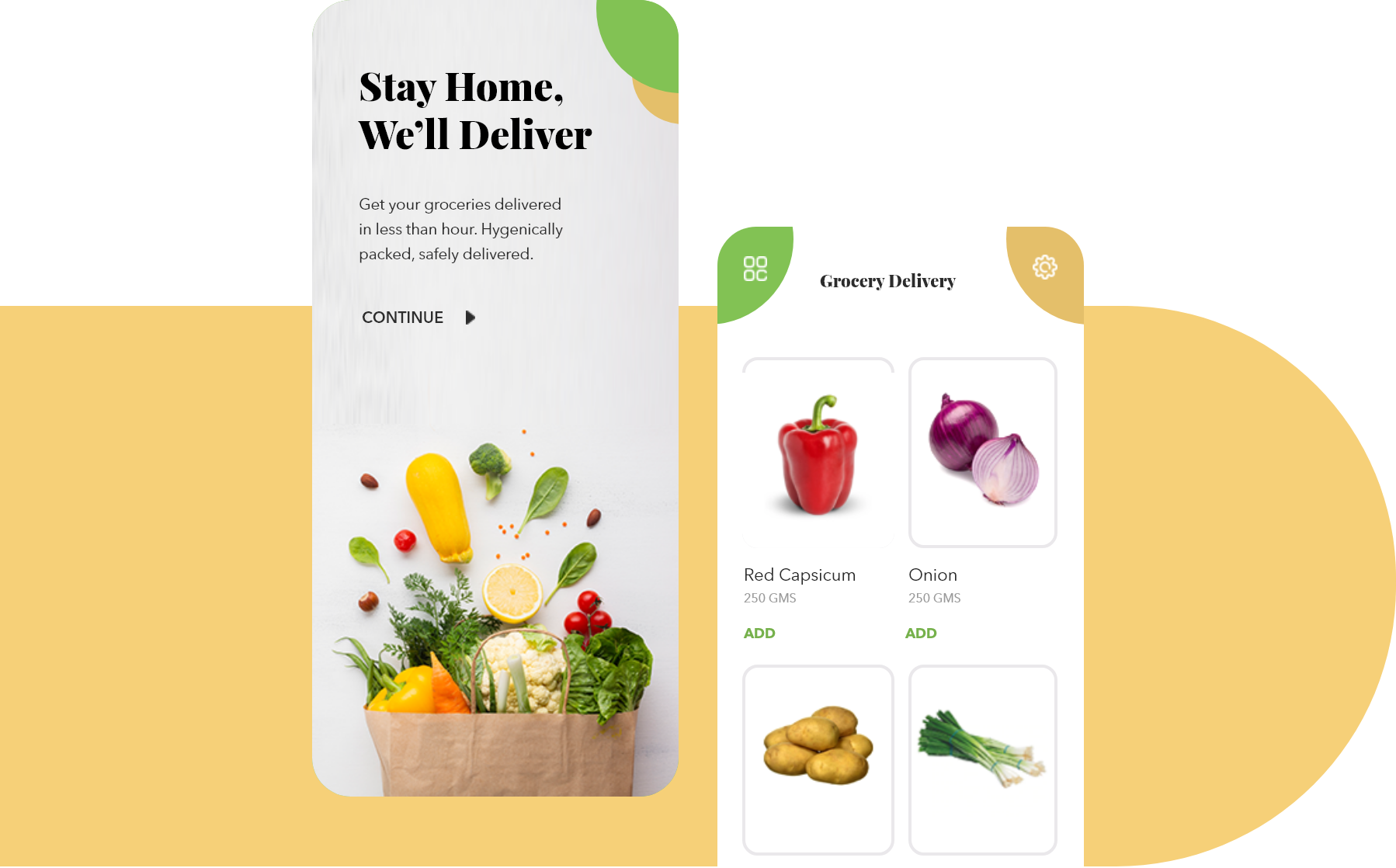 With the introduction to digital transformation and the surged demand for mobile applications, grocery delivery apps are taking their place in the center stage. But with its benefits, there are many hassles like what will be the grocery app development price, what features I need to include in my app, will my grocery app search engine friendly, and what not! Here's where a grocery app development company can help you.
Data EximIT is one of the expert mobile app development companies, which offers various features to their clients that include after-sale support, search engine optimization, user-friendly apps, easy to understand the process, accurate deploying of the app, complete transparency, Registration and login, product searching, and on-demand app features.
So, now you might have got the idea of how online grocery delivery app is increasing day by day. Yet, before we move further, let's see what its benefits are!
Advantages of Grocery Delivery App
The grocery applications have been proven to be one of the greatest ways to ease down the traveling as well as inventory management to both the shoppers as well as the business owners. So ready to know which are the benefits? Let's dig the details!
Time Savvy App
Grocery delivery apps can help in saving a lot of your time as you no more need to physically visit the store to pick the grocery items of necessity. All you need is to place the order and the location; you want it to be delivered!
Available All Days
The grocery delivery apps are easily accessible throughout the entire year, which means shoppers can shop from anywhere and anytime they want to around the world.
Low Grocery App Cost
If you think that developing a grocery delivery app will cost you a bank, then that isn't true! The grocery delivery app development price highly depends on your budget. If you have a fewer budget, you can get it one at that cost!
Track your Order Online
The shoppers or users can now track their orders online and acknowledge what is the estimated time of delivery and when it will be delivered.
Eye-catching Discounts and Offers
We all know that the grocery delivery apps have surged in numbers, there has been a steady competition and this ultimately benefits the shopper. It creates an esteemed opportunity for the user to get good deals and offers.
Easy Paying Bill Options
The shoppers can also get the facility of suitable payment options. Well, they can select to pay online or can go for paying cash while they deliver products.
Widest Range of Brands and Products
With the help of the grocery delivery app, shoppers can have the luxury of selecting from the widest array of brands and products. Of course, with budget estimation in mind!
Frequently Asked Questions to a Grocery App Development Company